10 Great Children's Books That Put a Spotlight on the LGBTQIA+ Community in TV and Film
By Lucy McGraw
In honour of LGBT+ History Month, the Content Team has put together a list of some of our favourite children's books that showcase the LGBTQIA+ community's contributions to TV and film.
According to the LGBT+ History Month website, 2023's #BehindTheLens theme "celebrates LGBT+ peoples' contribution to cinema and film from behind the lens. Directors, cinematographers, screenwriters, producers, animators, costume designers, special effects, make-up artists, lighting directors, musicians, choreographers and beyond."
Check out the list below to find titles for all ages and the books' Accelerated Reader quiz information.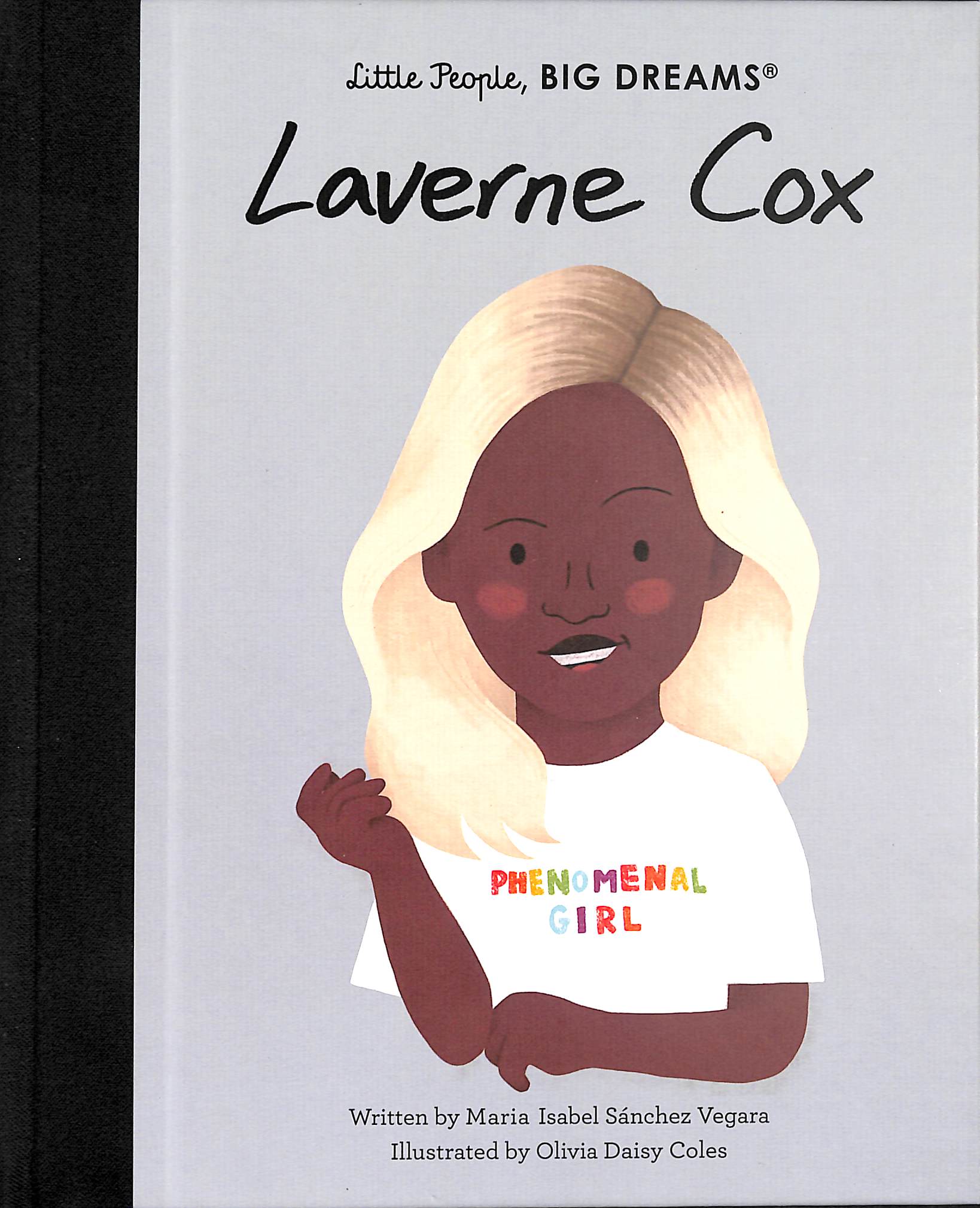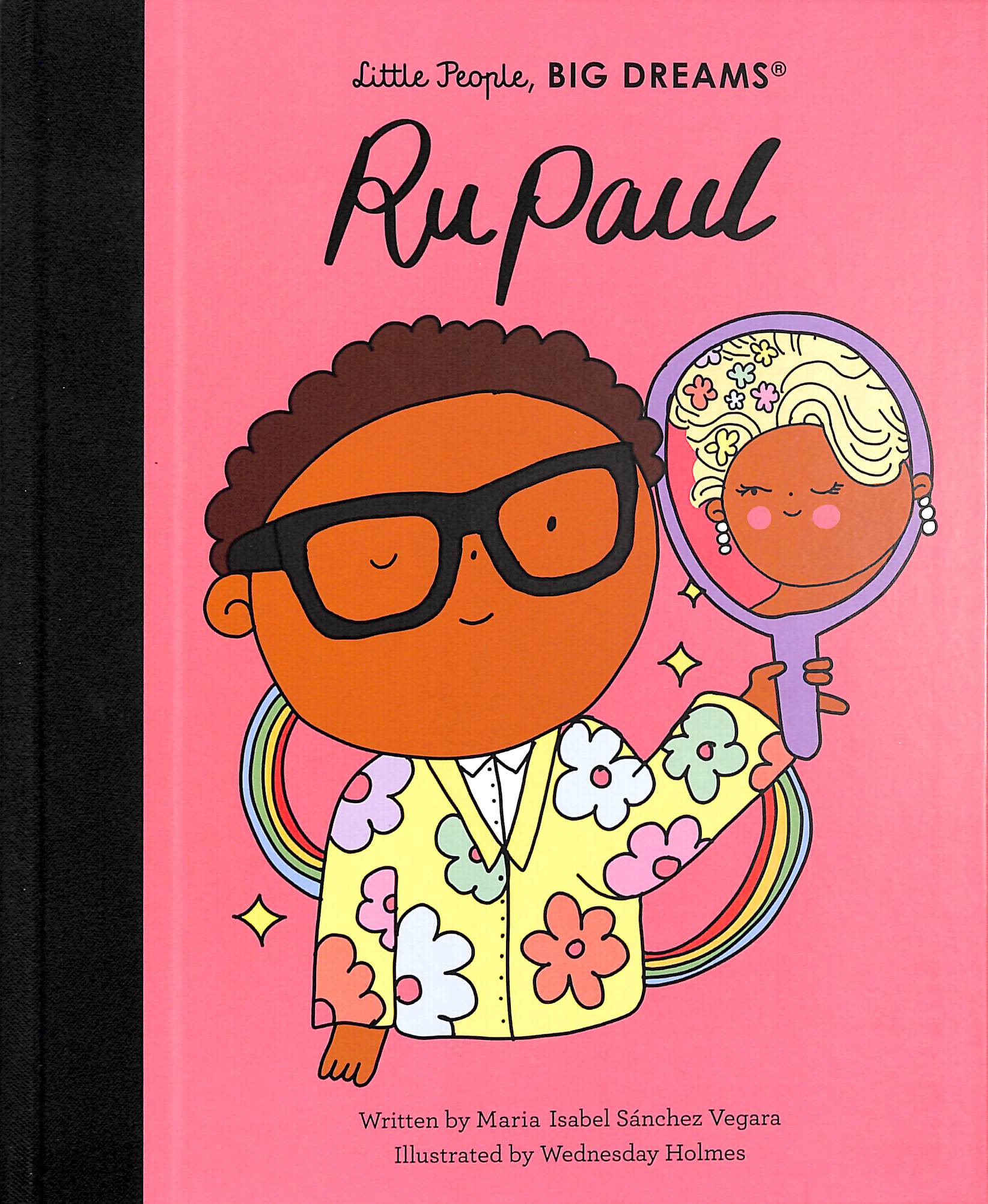 Laverne Cox by Maria Isabel Sánchez Vegara, illustrated by Olivia Daisy Coles
LY | Quiz # 243059 | BL 5.0 | Frances Lincoln
Discover the life of Laverne Cox, the actress, producer and trans pioneer. Laverne Cox is the executive producer of the 2020 documentary "Disclosure".

I Am Jazz by Jessica Herthel and Jazz Jennings, illustrated by Shelagh McNicholas
LY | Quiz # 238609 | BL 3.3 | Penguin Books
Based on Jazz's real-life experiences, this is a story of a transgender child who was born with a boy's body but knows she is a girl. In 2016, Jazz directed her first short titled, "Painting Leah".
RuPaul by Maria Isabel Sánchez Vegara, illustrated by Wednesday Holmes
LY | Quiz # 240677 | BL 5.0 | Frances Lincoln
Discover the life of RuPaul, the drag queen, performer and supermodel. RuPaul is the host and executive producer of RuPaul's Drag Race.
Pride In: The Arts by Emilie Dufresne
MY | Quiz # 238403 | BL 6.5 | BookLife
Sometimes being who you are can be a hard thing to do. Learn about artists and entertainers from across the LGBTQIA+ community who celebrate who they are and never stop fighting for what they believe in.
DeadEndia: The Watcher's Test by Hamish Steele
MY+ | Quiz # 240541 | BL 2.8 | NoBrow Press
Barney and Norma are just trying to get by and keep their jobs working at Dead End, a haunted house ride. But working at Dead End also means battling demons, ghosts, wizards and scariest of all – their love lives. Queer author Hamish Steele is also the screenwriter of the TV adaptation of this series.
DeadEndia: The Broken Halo by Hamish Steele
MY+ | Quiz # 241139 | BL 2.9 | NoBrow Press
Dead End is reopening as a hotel, and manager Norma is determined to leave the ghosts of the past where they belong. But with her friendship with Barney up in the air and her soul falling out of her body, can she keep it together?
Heartstopper Volume 1 by Alice Oseman
UY | Quiz # 237757 | BL 2.5 | Hodder Children's Books
Charlie and Nick meet for the first time in this romance graphic novel when they are made to sit together in school. Charlie falls quickly for Nick – and Nick is more interested in Charlie than either of them realised. Aromantic asexual author Alice Oseman is also a writer for the Heartstopper TV series.
Simon vs. The Homo Sapiens Agenda by Becky Albertalli
UY | Quiz # 228739 | BL 4.4 | Penguin Books
Sixteen-year-old, not-so-openly-gay Simon Spier is blackmailed into playing wingman for his classmate or else his sexual identity and that of his pen pal will be revealed. "Love Simon", the film version of this award winning novel, was brought to life by gay screenwriter, producer and director, Greg Berlanti.
The Miseducation of Cameron Post by Emily M. Danforth
UY | Quiz # 230804 | BL 6.6 | Penguin Books
In the early 1990s, gay teenager Cameron rebels against her conservative upbringing and her family decides she needs to change her ways by sending her to a gay conversion therapy center. Desiree Akhavan, a bisexual actress, screenwriter and director, wrote and directed the film adaptation of this novel.
Red, White and Royal Blue by Casey McQuiston
UY | Quiz # 242011 | BL 6.2 | St. Martin's Press
When Alex, son of the US president, gets into an altercation with the British prince, both nations decide to stage a truce. What at first begins as a fake, Instragramable friendship grows deeper, and more dangerous, than either Alex or Henry could have imagined. Though it hasn't been released yet, the film adaptation of this book will be directed by Matthew López, who is gay.
Join us in honouring the LGBTQIA+ community this month by reading and learning about the community #BehindTheLens!
We are currently updating our topics and subtopics on Bookfinder with the aim of making them more inclusive and useful for our customers. Please direct any suggestions you have to us via social media.
Why not get in touch via Twitter to let us know your favourite titles on this topic? If you have some titles you'd like to see quizzed, please use the request a quiz form.
Happy quizzing!
---
| | |
| --- | --- |
| Posted on | 14 February 2023 at 9:38 am |
| Tagged with | Accelerated Reader, Booklist, Books, DEI, diversity, Films, LGBT History Month, LGBT+, LGBTQ, LGBTQIA+, Quizzes, Television |
---