Exploring LGBTQIA+ Issues in Children's Non-Fiction
By Kerry McGuire
To celebrate LGBT+ History Month 2022, our team have put together a booklist of our favourite non-fiction titles from the last few years. There are books for all age groups: from stunningly-illustrated picture books to graphic novels to biographies about LGBT+ icons! Check out the list below for the books' Accelerated Reader quiz information.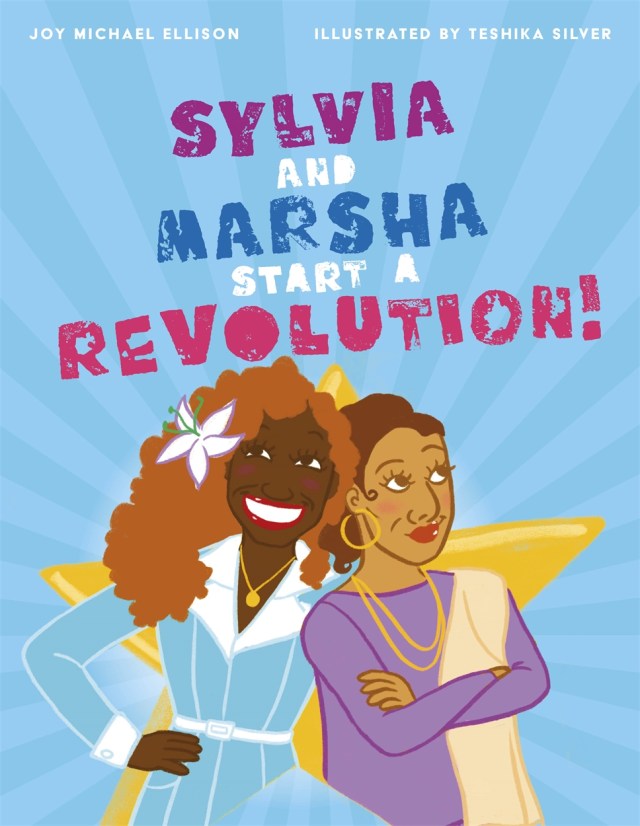 Ru Paul by Maria Isabel Sánchez Vegara, illustrated by Wednesday Holmes
LY | Quiz # 240677 | BL 5.0 | Frances Lincoln
Discover the life of RuPaul, the shape-shifter, performer, supermodel and host of RuPaul's Drag Race.

Sylvia and Marsha Start a Revolution by Joy Michael Ellison, illustrated by Teshika Silver
LY | Quiz # 240536 | BL 4.4 | Jessica Kingsley Publishers
This is the illustrated story of Sylvia Rivera and Marsha P. Johnson, two transgender women of colour who helped kickstart the Stonewall Riots and dedicated their lives to fighting for LGBTQ+ equality.
The GayBCs by M.L. Webb
LY | Quiz # 234881 | BL 3.0 | Quirk Books
A playdate extravaganza transforms into a celebration of friendship, love, and identity as four friends sashay out of the closets, dress up in a wardrobe fit for kings and queens, and discover the wonder of imagination.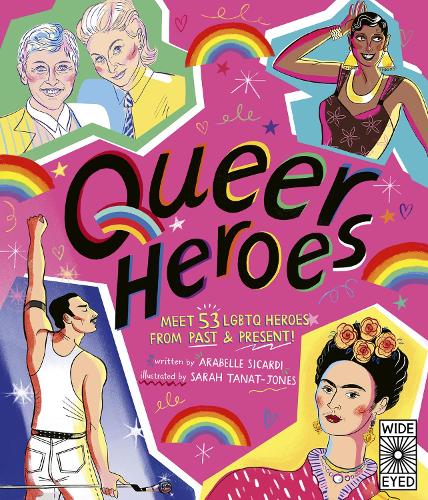 Queer Heroes by Arabelle Sicardi, illustrated by Sarah Tanat-Jones
MY | Quiz # 239995 | BL 8.3 | Wide Eyed Editions
This book profiles notable LGBTQ+ figures and highlights their contributions to society and their community. Noted figures include Martina Navratilova, Frida Kahlo, Alan Turing, David Bowie, and KD Lang.
Pride In… series by Emilie Dufresne, illustrated by Danielle Rippengill
MY | BL 6.3 – 6.8 | BookLife
Sometimes being who you are can be a hard thing to do. Learn about people from across the LGBTQIA+ community who celebrate who they are and never stop fighting for what they believe in.
What is Gender? How Does it Define Us? by Juno Dawson
MY | Quiz # 234813 | BL 6.6 | Wayland
This book explains how your gender can have an impact on your life, what it means to choose your own gender identity and the importance of gender equality.
The Art of Drag by Various authors
UY | Quiz # 240537 | BL 9.1 | Nobrow Press
Drag has been formed by fashion, theatre, sexuality, politics and more – all coming together to create the entertainment millions witness today. This is a deep dive into the ancient beginnings of drag, to the present day and beyond.
Amazons, Abolitionists, and Activists: A Graphic History of Women's Fight for Their Rights by Mikki Kendall and Anna D'Amico
UY | Quiz #240559 | BL 7.5 | Ten Speed Press
This compelling graphic novel illuminates the stories of notable women throughout history–from queens and freedom fighters to warriors and spies–and the progressive movements led by women that have shaped history, including abolition, suffrage, labour, civil rights, LGBTQ liberation, reproductive rights, and more.

 All Boys Aren't Blue: A Memoir-Manifesto by George M. Johnson
UY | Quiz # 239970 | BL 6.4 | Penguin Books
In this memoir, writer and activist George M Johnson shares their memories of growing up Black and queer in America.
Queer, There and Everywhere: 23 People Who Changed the World by Sarah Prager
UY | Quiz # 238381 | BL 8.0 | Penguin Books
In this LGBTQ history book for teens, riveting facts are combined with a pop-culture vibe to chronicle the lives of 23 influential queer figures from the Roman Empire through to the present.
Why not get in touch via Twitter to let us know how your school is celebrating LGBT History Month this year? If you have some titles you'd like to see quizzed, please use the request a quiz form.
Happy quizzing!
---
---